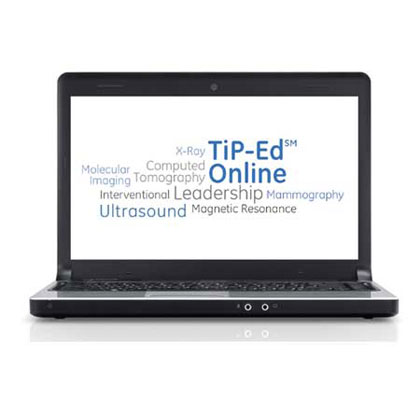 TIP ED Online
2020786-212
Technologist Education
Online
Add to Wish List
Login To Shop
Login To Shop
The TiP-Ed Online program offers more than 350 accredited programs on timely topics and on the most recent imaging technologies. With featured segments from industry experts and demonstrations of the latest procedures and techniques, we can help your staff meet the challenges of advancing technology.
Topics covered include:
Basic imaging techniques and procedures
Disease specific imaging techniques and procedures
Updates on new equipment technology
Radiation safety and dose reduction.
TiP-Ed Online supported modalities:
Computed Tomography
Interventional
Magnetic Resonance
Mammography
Molecular Imaging
Radiology
Ultrasound
1 Year annual license for 30 people.