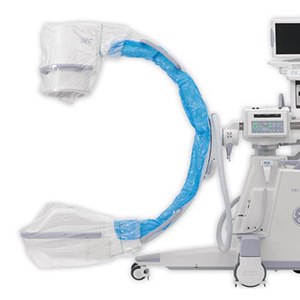 Sterile OEC Consumables Pack, 12 inch II 8800/9600/9800/9900
E20002JJ
OEC Mobile C-Arms
Sterile Drapes
Add to Wish List
Login To Shop
Login To Shop
Description:
Compatible Products
Sterile, latex-free Disposables Pack for 12 inch II.
Custom designed for GE OEC 8800, 9600, 9800, 9900.
Includes: Steriquick drape, II drape, X-ray tube cover and footswitch cover (footswitch cover is not sterile).
Individual, sterile packs.
Pack of 20.
This part may be compatible with the following systems. You should check your owner's manual to confirm.
OEC 9600 C-arm
OEC 9900 Elite 12ΓÇ¥ II C-arm
OEC 9800 12ΓÇ¥ II C-arm